Trapezoidal and corrugated profiles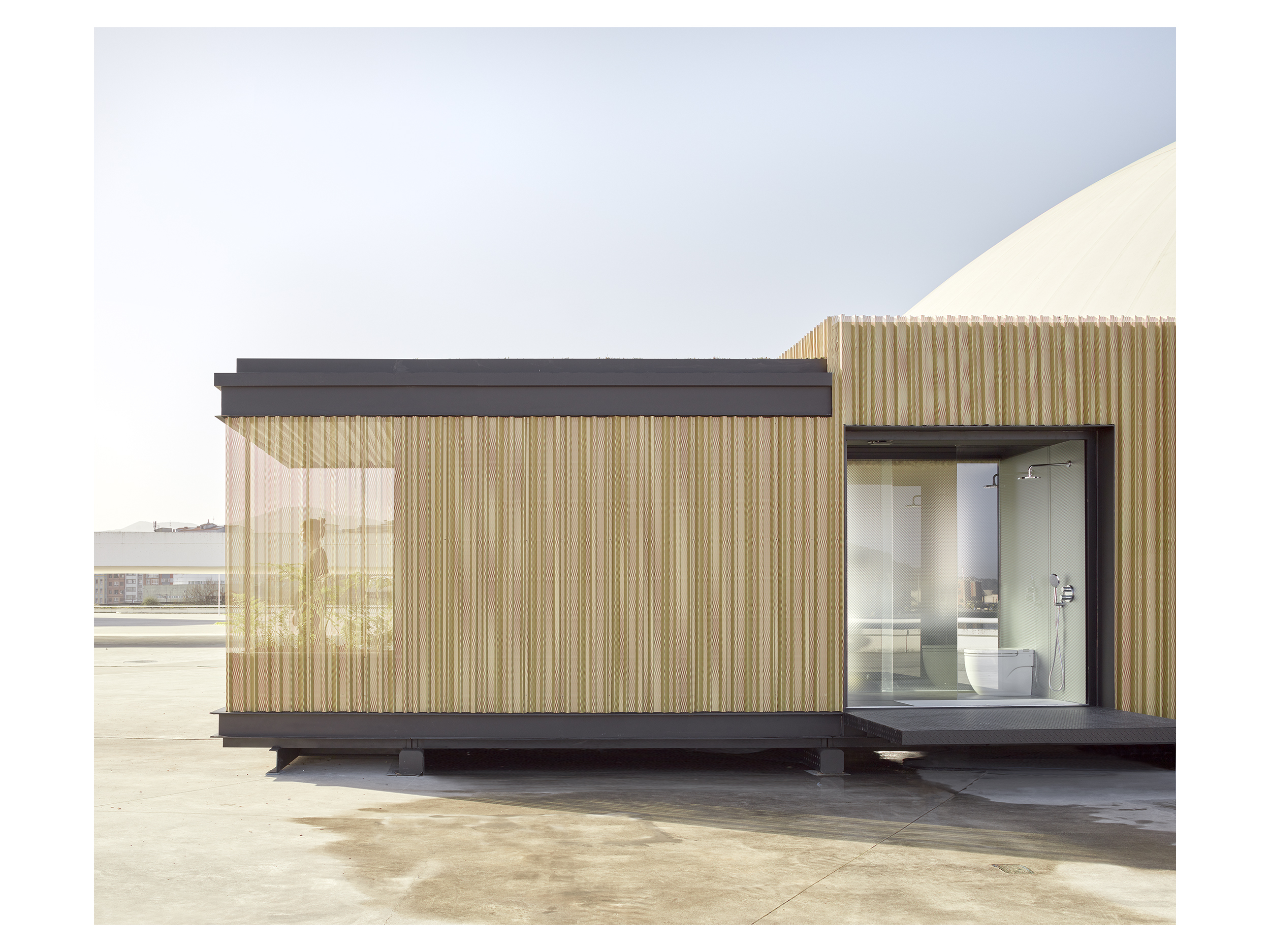 Trapezoidal profiles are large structural members, which, thanks to the profiling, retain their high load bearing capability. They have been developed from the corrugated profile, which have been known in Europe for around 100 years. Today's popular characteristic profile shape came to Europe from the USA in the 50s and has steadily and noticeably gained in relevance since about 1960. At the present moment, the proportion of load bearing, room sealing trapezoidal profiles used in the overall area of all new and slightly sloping roofs amounts to 90%. Above all else the wide acceptance has resulted from the simple constructive training, the easy, fast assembly, the appealing formal style and last but not least, the economicalness of the trapezoidal profile construction. The profile programme offered by specific manufacturers covers a total of approx. 60 profile shapes with heights ranging from 10 mm to 200 mm. Spaces between the supports of up to 10 m can be realised using these profiles. Arch fluting enables spaces of up to 20 m to be bridged without having to use supports thanks to the load bearing effect of arches. Trapezoidal profiles are used in the roofing sector: As the load-bearing roof shell without thermal insulation, as the load-bearing lower roof shell in a single-shell with a thermally insulated roof on the top and also as the outer skin against the weather in dual-shell constructions. Roofs constructed with trapezoidal profiles have excellent sound suppression characteristics. The sound reduction assessments of up to 53 dB have been realised. Thermal bridges can be prevented by the correct use of thermal central reserves, so that well insulated constructions can be built with very good U-values. Trapezoidal and corrugated profiles are normally used as the outer shell in a cassette profile wall in the wall building sector. Dual-shell trapezoidal profile walls are used to fulfill the high fire prevention requirements.
Trapezoidal profiles are used in roof constructions. They are used to build load-bearing roof shells in dry constructions. A clear reduction in the number of supports needed for the construction in progress can be made, as the casing is no longer needed for the fresh concrete. Trapezoidal profiles are being increasingly used as the additive roofs in the construction of modern multi-storey car parks. In this application the trapezoidal profile is not only used as the shell in the construction, it also forms an integral load-bearing part of the roof construction in the finished state. The load-bearing capabilities of both the concrete and the trapezoidal profiles have been used in this case. Another well-known application area is a composite floor. The specially shaped steel trapezoidal profiles create the bonding between the concrete and the steel, so that the advantages of the materials being used can be put to good use. The concrete absorbs the compressive force in these floor constructions and the tensile force is absorbed by the composite floor profiles.